To get the most out of your travel adventures, it's important to be in the right place at the right time. With our inside knowledge we can suggest the best places to go and let you know when it's the best time to visit. In Sicily, that's important. The island offers a multitude of possibilities and boasts a packed calendar of events, but get it wrong and can be swamped by crowds, frustrated by shuttered doors or miss the boat entirely. No matter when you want to travel to Sicily, we can help you get the most out of your trip.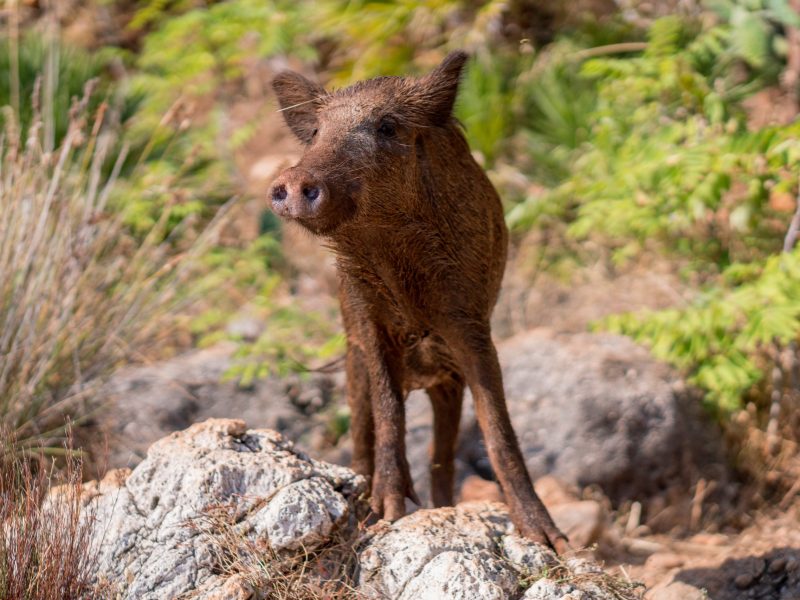 Seasons of Sicily - Autumn
The wine harvest and a cornucopia of food festivals make an autumn trip to Sicily enticing. Summer crowds have gone but there are still long days of sunshine and warm seas, so the 'shoulder season' from September to November is a superb time to visit.
The Sicilian countryside comes alive in autumn. Fiery colours and vivid light make this the perfect time for a guided photography hike in the Madonie Mountains. Agreeable weather and calmer pace of life make an e-bike tour of the eastern coastline, taking in Etna, an attractive option.
As the season changes, mushroom hunting and leaf peeping in the Nebrodi forests offer the chance to relax the mind, fill up the senses and invigorate the body. And there's plenty of gastronomic treats on offer at this time. We love the pistachio nut harvest festival in Bronte, with everything from pesto-pasta to sausages using the vivid green nut.
During Vendemmia Cognoscenti Travel also offers unique opportunities to participate in the Autumn olive oil harvest and taste the award winning produce.

Seasons of Sicily - Winter
Perhaps not the obvious time to visit an island famed for sun-drenched beaches. But go 'in-the-know' and winter is when to discover how local life thrives.
This is also a time when craftsmanship is celebrated with the arts season in Palermo. Delightful yuletide food and festivities begin and the adventurous enjoy skiing on Mount Etna and wild walking on deserted beaches.
We'd recommend booking a countryside retreat and learning to cook like a Nonna. Or try living as a local in Ortigia. The island city is filled with chic shops, windy streets and classical ruins.
Tangy blood oranges and oxidant rich pomegranates start to ripen. Freshly juiced they keep immunity boosted throughout the winter months. Or, if you prefer something more indulgent, sip artisan hot chocolate, piled with whipped cream in Modica.
Meanwhile, opera season begins at Palermo's Teatro Massimo. Festive markets pop-up and towns and villages are lit for Christmas. Round off the year with feasting and a taste of Sicily's most glamorous social life.
Seasons of Sicily - Spring
As the garden and granary of Italy, Sicily's fertile lands dramatically start to wake-up in Spring. Fields of flowers and blossoms transform dormant landscapes.
Easter marks the beginning of ancient springtime customs, such as the mysterious rituals of Enna's medieval processions and feasting. Meanwhile Sicily's sweet tooth is tantalised with almond-paste lambs, chocolate eggs and exuberantly decorated cakes.
With temperatures rising to a pleasant 20°c, Spring is ideal for hiking and biking. Head for Madonie Mountains in the centre and volcanic Etna for a dash of drama.
Almond-blossom viewing in Agrigento offers a backdrop of intact classical temples – a unique and unmissable experience.
As the seas warm up, the coast beckons. Kite surf at Palermo's Mondello Beach or wild hike across unspoilt sandy beaches like Vendicari Nature Reserve (famed for its turtles and flamingos) in the south-east of the island.
Seasons of Sicily - Summer
Island hopping in the summer is  a must. Discover archipelagos and secret beaches, linger in seafront villas or at beach-chic boutique hotels. 
One of our favourite seaside experiences is a day at Isola degli Conigli. This crystal clear, shallow bay gives the Caribbean a run for its money.
If you're looking for a sailing adventure, take to the deep sapphire seas around the volcanic Aeolian islands.
Live an island life with a week or two in an island house on little-known Favignana or Pantelleria.
Eat fresh-out-of-the-water seafood for lunch in the colourful seaside fishing village of Marzamemi.
Enjoy evening picnics and aperitivi on the saline of Marsala, overlooking an otherworldly landscape salt pans and windmills.