Food, wine, architecture, culture, beach-life, festivals…if you're seeking unforgettable travel experiences, Sicily provides them all, usually with an unexpected twist.
Sicily's location has meant constant and diverse flow of trade from all corners of the globe. The charming and diverse Island has been conquered and colonized by a long list of cultures, each of leaving behind elements which have been absorbed into a unique and fascinating character.
Add a Mediterranean climate, crystal clear waters, pristine beaches, rich landscapes and a world-famous volcano and the reasons to visit really stack up. A wide variety of natural elements combined with warm and fascinating personalities make Sicily a dream location that's impossible to resist. In-the-know travellers will tell you: 'If you haven't been to Sicily you haven't tasted Italy'.
With so much to choose from, it's wise to make your check-list before dipping into all the luxury private tours of Sicily. But don't worry. We can help with the best paces to visit, all the things to do in Sicily and when it's best to do them. Here's some ideas to get you started…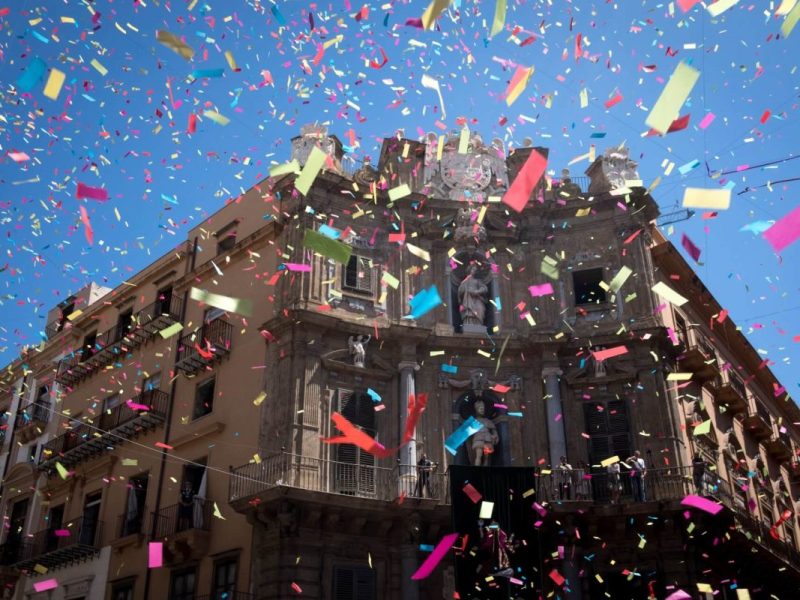 Even by Italian standards, Sicily has more festivals you can shake a medieval banner at.  A year-round climate means there's always something you'll find compelling.
If culture and entertainment float your boat, carnival season is Februrary. All regions across the Island take great pride celebrating in their own way, with mixes of parades, food, dancing and music.
If you want sublime beeches with added action head to Mondello for the World Festival on the Beach or the San Vito lo Capo International Kite Festival. Both are held in May and perfect family entertainment.
Food and wine are key ingredients to the Sicilian story and warmly celebrated throughout the year. Sample the best wines and olive oils at the historic Menfi Wine Festival or sup on ale whilst enjoying a live band at Beer Catania Spring.
Whatever your taste there's a food festival, or Sagre to cater for it. Cannolos alone are celebrated for three days at the Sagra del Cannolo in Aci Bonaccorsi! Seafood, sausages, granita, street food, pistachios…all local specialities have a corresponding gourmet event.
How does over 1,000 kilometres of pure white beeches caressed by warm azure waters sound? This being Sicily, you can pick and choose between dramatic wind swept cliffs at Scala dei Turchi, explore Sicily's own Egadi archipelago, discover coves and hike across the protected cliffs of Zingaro Preserve or soak up the rays and true Italian beach culture at Mondello, just moments from the bustle of Palermo.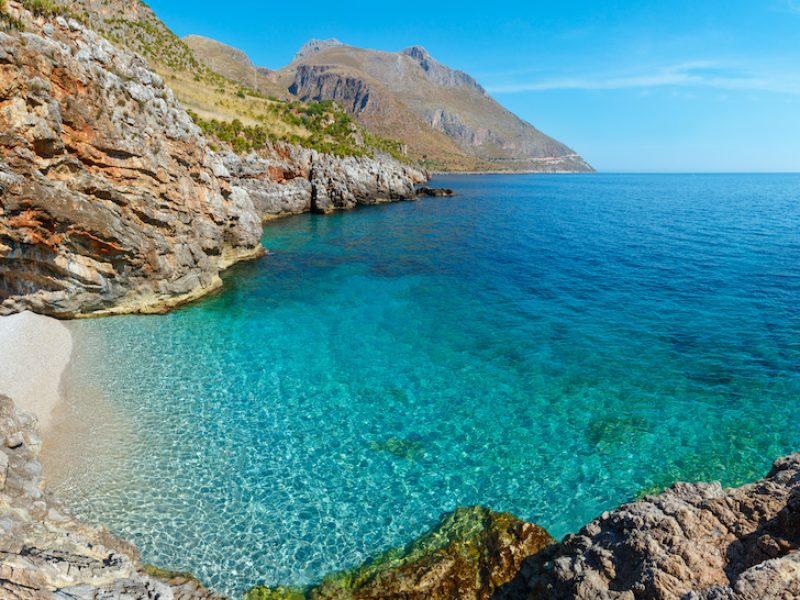 The number of Sagre are testimony to the quality and variety of Sicilian food. Climate, rich agricultural land and a long history of cultural diversity add up to cuisine that's becoming world renowned. Food is local, seasonal and often slow cooked. Key ingredients include aubergine, olives and olive oil, salt, prickly pears, swordfish, sardines and octopus. From high-end dining to street food and snacks, this is a full-blown gastronomic adventure.
If you're passionate about your tipple, again Sicily won't disappoint. In fact the Island has more vineyards than any other region of Italy. Cultivation, production and refinement has been going on for thousands of years. The Nero-d'Avola red and Inzolia white grapes are both indigenous, whilst Marsala's here are second to none.
Inhabited for almost 100,000 years, Sicily boasts seven breath-taking Unesco world heritage sites. Greek temples, Roman ruins, architecture influenced by Arab, Norman and Byzantine settlers, countless statues and mosaics…even a bronze aged necropolis carved into a limestone gorge. And if prefer more Sicily has countless charming hilltop villages, bustling fishing ports and fashionable cities.
Once known for links to organised crime, Sicily has gone through a radical transformation into somewhere extremely safe to travel. It's also easy to get around using hire cars, busses, trams, trains and cable cars. Although fast becoming known as a must-visit destination, you can get the most of out all budgets. Take a week or two to really sink into Sicilian life, or cram experiences into a long-weekend. Whatever you choose, this Island will accommodate.